Kyle Busch in late season crew chief switch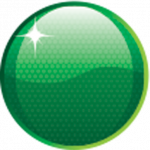 NASCAR dynamo Kyle Busch will part ways with #18 team Crew Chief Steve Addington after the AMP Energy 500 at Talladega Superspeedway this weekend.
Addington, who has guided Busch to 12 Sprint Cup wins since the younger of the Busch brothers joined Joe Gibbs Racing in 2008, will be reassigned with the JGR operation after this weekend.
Unfortunately for Addington, it seems that despite the prolific win rate of the #18 M&M's entry, the team's failure to make this year's Chase has led to JGR President JD Gibbs' decision to make a change.
Busch's new crew chief boasts an equally-impressive win rate, with #20 Crew Chief in the Nationwide Series Dave Rogers to take over Addington's duties at Texas Motor Speedway.
Rogers led the team to JGR's first Nationwide Series Owner's Championship in 2008 amassing nine victories, six poles, 16 top-five finishes and 26 top-10 finishes
The team has captured another five wins thus far this season under Rogers' leadership. He first joined JGR in 1998 and spent six seasons from 1999 to 2004 working under Greg Zipadelli with the #20 Cup team of Tony Stewart, including the team's 2002 Championship season.
Rogers was also one of two JGR crew chiefs suspended late last season by NASCAR for attempting to doctor the results of an engine dyno test on the team's all-conquering Nationwide teams by placing magnets under the accelerator pedal of the team's #18 and #20 entries.
"We evaluate all of our teams on an ongoing basis and believe this is a change that will make the 18 team stronger as we prepare for next season," said J.D. Gibbs, son of team founder Joe Gibbs.
"We think highly of Steve (Addington) and the job he has done and we look forward to him remaining a part of the JGR family.
"Dave has proven himself a talented crew chief and we think he will work well with Kyle. We hope that by making the move following this weekend's race at Talladega they can use the final three weeks of this season to begin working on communication and set-ups for the 2010 season."