KartStars-spec World Championship for U/18s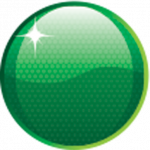 The Ford KartStars Series is widely regarded as one of the karting series' that provided current V8 Supercar stars Jamie Whincup and Mark Winterbottom with a pathway to success, now, the CIK-FIA have launched a similar Championship.
The FIA World Motor Sport Council has given the green light to the CIK-FIA, Karting's governing body, to develop a new World Championship for Karting, aimed at young drivers under 18 years old. The new series will complement the current CIK-FIA Karting World Championship, which is open to all age groups.
The 2010 CIK-FIA World Karting Championship for 15 to 18 years old Drivers and a CIK-FIA Karting Academy for 13 to 15 years old Drivers, will comprise three events, to be held in Europe on the following dates: 25 July, 29 August and 3 October 2010.
"In recent years top-level Karting has become more specialised, with professional drivers and escalating costs. The price of a top-level season in Karting is comparable to that of a season in a bottom grade single-seater," said CIK-FIA President Luigi Macaluso on the announcement of the concept earlier this year.
"The level of professionalism and involvement of certain teams has become such that some drivers no longer stand a chance of being competitive or are simply unable to finance their participation.
"Whilst the increased professionalism is good for the sport, it also puts up barriers to entry for drivers looking to progress through the ranks.
"The new Championship will offer a series of affordable, high-level events open to all drivers under the age of 18 with the required skills and experience."
During the World Championship for Drivers under 18, a new final phase format will be implemented, with two prefinals (one with a reversed grid) the combined results of which will determine the starting grid of the final.
Like the KartStars series, contested in Australia for a number of years earlier this decade, all competitors in the new Championship will use identical engines along with strictly identical chassis built by any homologated chassis manufacturer.
Also at last weekend's meeting by the World Motorsport Council of the FIA Mr Nicolas Deschaux (F) has been appointed to replace Macaluso as the President of the CIK.