Ford team boss stands by Sardinia decision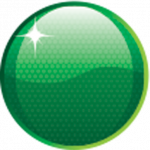 Autosport.com has reported BP Ford Abu Dhabi World Rally Team director Malcolm Wilson has stood by the decision not to issue team orders on Rally d'Italia in May.
In that event Jari-Matti Latvala took the victory from team-mate Mikko Hirvonen. If Wilson ordered the two drivers to switch positions, Hirvonen would have earned two extra points. The Finn lost this year's WRC title by just one-point to Sebastien Loeb (Citroen).
However, neither Wilson nor Hirvonen have any regrets from this season. Hirvonen was 17 points behind Sebastien Loeb at the time.
"I have absolutely no regrets [about Rally d'Italia]," said Wilson. "At the time we felt that was the right decision for the team. If anybody thinks that was wrong, well okay, they're entitled to their opinion.
"We came to Rally GB leading the world championship with one thing to do: to beat Sebastien Loeb. Even after Sardinia we never thought we'd be in that position. If I had my time again, I wouldn't change anything about Sardinia."
"The decision we took in Sardinia was needed at the time, we felt that would give Jari-Matti the confidence boost he needed. Look at the results since then and we have become a lot stronger team. We got ourselves into a position to fight for the manufacturers' championship, which after five rallies was looking like we had absolutely no chance."
Hirvonen, who scored four wins this season to end the year one point behind Loeb, said: "At least our team played it fair and square all year and I'm proud of that. There's no way we can change that anymore and I don't want to. In the end we both had the same chances when we came to this rally and he was faster. End of story."