Tasman licences 'available' for sale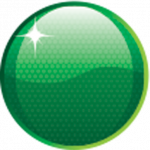 Tasman Motorsport's two Racing Entitlements Contracts (REC) are available for sale.
The Tasman RECs, which currently enters Sprint Gas Racing in the V8 Supercar Championship Series, has advised V8 Supercars Australia that it "wishes to sell its rights under both of the two REC s it holds with V8 Supercars Australia."
This news, however, may not mean that the New Zealand-owned team is getting out of the V8 Supercar game altogether. The team is likely to end up just selling one of its RECs, and Speedcafe understands that a deal with Tony D'Alberto Racing has been agreed (but not signed) for the #3 entry.
One possible outcome for the team that has been mentioned in the V8 paddock is a four-car alliance with Britek Motorsport's two RECs, Paul Cruickshank Racing's REC and the Tasman entry.
Miles was recently re-elected onto the V8 Supercar Board as an advisor, indicating that his stake in the series is not about to be sold off.
Miles told Speedcafe that there's no firm decision yet on which way the team will move forward.
"It could mean that we end up selling everything, or end up partnering up to make a four-car team," he said.
"Right now, I don't have anything done but I'm hoping by the end of the week I'll be in a position where I have made a commitment one way or another.
"At the moment, nothing is done, but the way I've approached this is so I can do something if something comes out of it."
The Tasman team is owned by Tim Miles, Greg Murphy Racing, Gray Mathias and Jim Boult.
As reported by Motorsport eNews, Sprint Gas Racing's Greg Murphy is set to switch to Supercheap Auto Racing next year.