Morcom moves to Synergy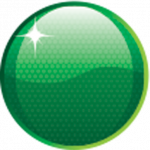 Nathan Morcom will drive for Synergy Motorsport next year in the Australian Formula Ford Championship.
The 16–year-old drove for the CAMS Rising Stars team this year, finishing 13th in the championship.
Morcom told Speedcafe that with his first national championship campaign out of the way, it's time to push for better results.
"I've been getting better with my confidence and learning the tracks, and next year, I'll be going for podiums," he said.
"I want to be in the podiums and in the top three at the end of the championship," he said.
"I'd be happy with that. That's the aim."
Synergy Motorsport made its debut in 2008, winning the Formula Ford Championship at its first attempt. Morcom is excited to be involved with Synergy, and to remain as a Spectrum driver.
"It should be good moving to Synergy," he said.
"I know the Spectrum chassis, and it's bringing out a new car for next year, with better power down and more aerodynamic.
"The new Spectrum is taller as well because all the drivers are bigger these days, so I think that will suit me better. The current cars aren't big enough for me, but the new sides will be better."