Massa confirms racing comeback in kart race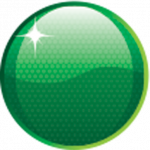 Formula One pilot Felipe Massa confirmed on Monday his participation in the Granja Viana 500. The go-kart race will be held on December 5.

Massa previously registered to participate in the Challenge of the Stars, held on November 27-29. The Challenge of the Stars is also a go-kart race.

Since Massa's accident during the Grand Prix in Hungary, the pilot has not participated in a Formula One race. He is expected to return to action in 2010. Massa returned to pilot one of Ferrari's cars during practice, but never fully recuperated and returned to race in 2009.

The pilot is expected to be in Abu Dhabi this weekend for the final race of the year. Jenson Button already won the 2009 title, but second place is up for grabs between Brazilian pilot Rubens Barrichelo and German driver Vettle.

According to Massa, he has recovered just fine from his accident in Hungary and looks forward to a promising 2010.