Win gives FPR a sniff: Winterbottom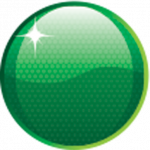 After a difficult season, Mark Winterbottom has said that his breakthrough result for Ford Performance Racing on the Gold Coast last weekend has given the team something you can't buy – "a sniff."
Winterbottom was greeted by the press in pit lane this morning in the traditional Nikon SuperGP Monday media call, and he told Speedcafe that his victory in Sunday's Race 20 was critical.
"We had to win a round. We've had good car speed for the last few rounds but we haven't turned it into race wins," he said.
"We had to step up and win a round this year working into next year. What this result does is something that you can't buy. What the team is feeling now is a sniff, that's a huge thing and they want more of it.
"The team has worked very hard between Bathurst and here and you have to reward that, and the only way to reward that is to win. We needed it, and I'm sure it will benefit us for the year."
Winterbottom's win came in difficult circumstances when he was diagnosed with tonsillitis on Tuesday that then progressed to glandular fever. His sickness made life difficult for him in his Orrcon Steel FPR Falcon, and needless to say, he was glad there was no racing today!
"I'm just really sore now, sorer that you'd normally be," he said.
"I'm glad I don't have to race today. I was getting injections each day to ease the pain, but you don't want to rely on that all the time because you've got to let it heal.
"I'm lucky the car was good. In this state, if you got a car that's handling poorly, it's good to just be able to drive it and not fight it.
"Everything worked, the cool suit worked. I'd never felt like that in the car before. I was counting the laps down."