The question of pairs remains up in the air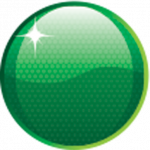 The jury remains out on the issue of banning regular drivers from pairing up for the V8 Supercar endurance races.
At last week's V8 Supercars Australia board meeting, the driver pairing matter was brought to the table, but no final decision was made.
V8 Supercar drivers appear to have split opinion on the topic as the pros and cons of the situation.
Sprint Gas Racing's Jason Bargwanna thinks that the rule should be introduced to force drivers to stay apart.
THE FINAL RACE OF THE 2023 REPCO SUPERCARS CHAMPIONSHIP ON ONE OF THE WORLD'S BEST STREET CIRCUITS. GO ALL IN AT THE VAILO ADELAIDE 500, CLICK HERE TO BUY TICKETS
"I agree they should be split because we had a successful driver this year with a non-regular driver in the car," Bargwanna said.
"I think it can add an extra element to the races which is interesting. It takes a bit of predictability out of the equation when you know you have the Tander/Davison, Lowndes/Whincup combinations that are strong, and it puts a lot of pressure on the non-regulars. I think it would be fantastic."
Kelly Racing's Jack Perkins saw the good and bad side of the issue.
"It's a tough one. It's a driver's championship and there's a couple of races where you require the assistance of another driver. I think it can take a bit away from it," he said.
"In Formula 1, drivers don't pair up and race at Spa together …
"I can see the logic in leaving the rules as it is. It ensures that there's no cars out there with two sub-rate drivers. For a team like Kelly racing, it would be disappointing if you couldn't have a pair of blokes like Todd and Rick (Kelly) together.
"(If they change the rules) It could change the stakes for the part-time drivers. There would be opportunities for part-timers to get an extra leg up in the championship that they'd be able to use in the future."
Valvoline's Lee Holdsworth was one driver totally against the rule change. Together with team-mate Michael Caruso, the pair finished third at the Supercheap Auto Bathurst 1000, but Holdsworth says that cost will outweigh gain from the rule change.
"I don't agree at all," Holdsworth said.
"The price of the endurance drivers would go up so much. It will be a battle of money to get the guys you need. That would be the same for every team and the category has spoken about cost containment – this would not contain money at all."