Sonic/Fiore Main Series link gains momentum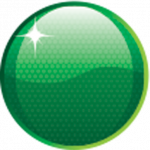 Sonic Motor Racing Services is a red-hot chance to enter the V8 Supercar Championship Series next season with Dean Fiore.
Fiore recently purchased the hardware of the defunct IntaRacing team, including the Falcon BF chassis. V8 Supercar rules say that an FG shell is required for next season, however, Fiore could apply for dispensation if he could not complete that requirement.
The Melbourne-based team has tasted success in a variety of racing categories in Australia – including multiple Formula Ford title wins and Carrera Cup success. Fiore ran with the team in both Formula Ford and Carrera Cup, taking round wins in both categories.
In 2009, the Mick Ritter-run team stepped up to the Fujitsu V8 Series, using ex-Triple Eight Falcon BFs. The team's lead driver James Moffat has won two of the six rounds contested so far.
THE FINAL RACE OF THE 2023 REPCO SUPERCARS CHAMPIONSHIP ON ONE OF THE WORLD'S BEST STREET CIRCUITS. GO ALL IN AT THE VAILO ADELAIDE 500, CLICK HERE TO BUY TICKETS
Ritter has established a solid technical and supply relationship with Triple Eight, and as the ex-IntaRacing equipment is old Triple Eight gear, the synergies between Ritter, Triple Eight and Fiore make sense.
Ritter told Speedcafe that a move into the Main Series is on the cards.
"It's all come about very quickly," Ritter said.
"It wasn't something that we were seriously working towards for another 12 months, but when that opportunity presents, you got to have a look at it.
"It's just chat at the moment. Neither of us are saying 'yes we're going ahead with this."
If Ritter is to enter the Championship Series with Fiore, there's a chance that his Fujitsu V8 Series program could be reduced to just a single car (for Rodney Jane).
"I know it's quite early, but it's pretty tight out there," he said in regards to finding a suitable driver for the Fujitsu Series.
"We're trying to find a driver that is capable of winning the championship, which we absolutely have to do next year, who also has a budget, and there's not a lot out there at the moment."