Rookie drivers sample Formula 3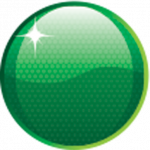 A selection of Australian and New Zealand race drivers conducted a test at Winton Motor Racing last week in Formula 3 cars.
The test was aimed to give drivers who had never driven F3-style cars a chance to sample the wings and slicks class with the aim of building numbers in the series for 2010.
Thirteen drivers tested at Winton, including Tim Blanchard, Jack LeBrocq, Mitch Evans, Ryan Simpson, Steel Guliana, Chris Wootton, Rhys Newman, Josh Burdon, Ben Gersekowski, Tom Goess, Leigh Burgess, Jason Pringle and Sean Whitfield.
Astuti Motorsport, TanderSport, Team BRM, Scud Racing and R-Tek were the teams involved in the special test.
Australian Motor Sport Foundation Managing Director Martin Stillman was present at the test and says that the F3 category is an import part of the Australian racing scene.
"The entire F3 category is very important to Australian Motorsport," he said.
"From an AMSF perspective it's imperative that Australia has a top Open Wheel category like Formula 3. It gives drivers coming though other categories like Formula Ford and Formula Vee opportunities to progress their career domestically.
"It's terrific to see a lot of the best young Aussie talent attending the F3 test day."
Former Australian Formula Ford champion Blanchard was the only driver at the test who had prior F3 experience, however, his test was in wet conditions at in the UK.
"The cars are great to drive. They do all the right things and have got heaps of grip and I thoroughly enjoyed it," Blanchard said.
"Formula Fords are very nervous and teach you the basics but these give you everything a racing driver wants. They're like a go kart but a bit bigger, so really great fun (to drive)."