Legends-themed Gold Coast race likely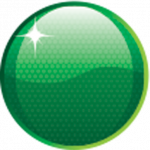 A legends-themed race meeting looks to the most likely future for the Gold Coast street race.
The late collapse of the A1 Grand Prix circus swung race organisers into a frantic one week rush to piece together a new category. The Yokohama V8 Utes class was almost on its way to the concrete-lined circuit until it was decided that the 'Pirtek Australian Legends' for former champion drivers in legendary Australian touring cars would complete demonstration sessions.
The concept was a hit with the fans, creating much excitement and evoking many great memories from the past years.
But is a historic-style meeting the possible future of the iconic Gold Coast race?
For 18 years, the race has been headlined by American open-wheel racing cars, and the international open-wheel theme was set to continue until A1's no-show.
V8 Supercars boss Tony Cochrane was quoted during the week saying that an international flavour could still on the agenda … but that doesn't necessarily mean a 'racing category.'
Speedcafe understands that the 'Legends' concept could be extended to more demonstration runs that may include famous international cars and stars.
Imagine if Mario Andretti and one of his famous IndyCars came to the Gold Coast? Or Vern Schuppan, Geoff Brabham and David Brabham were in their respective Le Mans winning cars? Or even if Michael Schumacher could make a guest appearance? That would be pretty cool!
One thing is for sure, though, the SuperGP name from this year will turn out to be a one-off.
Crowd-favourite Kevin Bartlett said that the Channel Nine Camaro's presence and its reaction is enough to justify the 'legends' theme.
"It's been absolutely terrific the number of people who came up to the garages and waited until they could find a driver to get autographs and photographs," he said.
"Some of the people were saying they were eight years old when they saw these cars and now they are bringing their children to see them who are at the same age they were.
"Imagine if people were given a few months notice just were this event could lead, it's a real blast from the past."
Bob Morris drove the Holden Torana A9X that he took to the 1979 Australian Touring Car Championship and says a Goodwood-type event would suit the scene perfectly.
"If it was anything like the way they do it at Goodwood where they invite people, then that keeps the standards of the cars up and there are also a lot of the original drivers," he said.
"It's a great atmosphere. Just to be here as support to the V8 Supercars is terrific and it's a real holiday atmosphere."