Hamlin pips Johnson for Martinsville win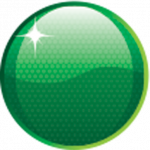 The local hero won out at Martinsville Speedway in Virginia today when Denny Hamlin won the Tums Fast Relief 500, with points leader Jimmie Johnson close behind in second to make another step towards a record fourth straight Sprint Cup title.
In a green-white-checkered-flag finish that ended under caution with John Andretti wrecked at the finish line, Hamlin pulled away from Johnson over the final two laps to take his second home-state win for 2009, having also won in Richmond this season.
Juan Pablo Montoya was third, followed by Kyle Busch and Jeff Gordon. Jamie McMurray, polesitter Ryan Newman, Mark Martin, Tony Stewart and Kevin Harvick completed the top 10.
Hamlin, who passed Johnson for the lead on Lap 363 and held it the rest of the way, collected his second victory at the narrow, paper-clip-shaped track and the seventh win of his career.
"We were really good on the long runs, but I was kind of worried about that short run at the end," said Hamlin, who is ninth in the standings 352 points behind Johnson
"But we were able to survive it, thank God. I hate to say it was a little bit of a lack of a motor, but it seemed like our car just would not accelerate like those guys' did. By doing that, it saved the rear tires, and it was able to stay a little bit longer. I think that had a little bit to do with why we were so good at length (long runs).
"Jimmie obviously gave us a lot of respect there toward the end. He knew that we had a faster car and tried to protect his points lead. It was a good situation we were in. We were kind of racing for nothing, and he's obviously racing for a championship, and, honestly, it was a great run at the end."
Having won five of the previous six races at Martinsville—a streak interrupted only by a Hamlin victory in the spring of 2008—Johnson found solace in his runner-up finish. He increased his lead in the Chase for the NASCAR Sprint Cup standings to 118 points over second-place Martin. Gordon is third, 150 off the lead.
Johnson said he was concerned with having to line up in the outside lane (in second position) for restarts on Lap 489 and 500.
"Starting from the outside lane, there was so much to lose," Johnson said. "I was really nervous about getting to the bottom (the preferred line) and protecting the position I was in. All and all, a good day. I wish we could have won, but we just didn't have anything for the 11 (Hamlin) on that last run."
Johnson, however, said it was still too early in the Chase to think about protecting a points lead.
"We all know what the answers are," he said. "It's the same stuff over and over again. The mechanicals, the stuff we can't control is the stuff I'm worried about. The stuff we can control, I feel we're going to be great.
"Four good tracks coming up for us. If we have no issues, I feel that we can race for this championship, and things will turn out as we want. But the stuff I can't control, I know it gives everybody something to talk about, but I'm tired of talking about all the what-ifs—and I'd just rather not."
Marcos Ambrose finished 27th in Martinsville, finishing two laps down and struggling with brake fade and also surviving a spin with Matt Kenseth.
RESULTS: TUMS Fast Relief 500 at Martinsville Speedway
Race 32 in the 2009 NASCAR Sprint Cup Series
1. #11 Denny Hamlin 501 laps
2. #48 Jimmie Johnson
3. #42 Juan Pablo Montoya
4. #18 Kyle Busch
5. #24 Jeff Gordon
6. #26 Jamie McMurray
7. #39 Ryan Newman
8. #5 Mark Martin
9. #14 Tony Stewart
10. #29 Kevin Harvick
27. #47 Marcos Ambrose 499 laps
2009 NASCAR Sprint Cup Driver's Standings – After Race 32 of 3
1. Jimmie Johnson 6098
2. Mark Martin 5980
3. Jeff Gordon 5948
4. Tony Stewart 5906
5. Juan Pablo Montoya 5898
6. Kurt Busch 5858
7. Ryan Newman 5786
8. Greg Biffle 5748
9. Denny Hamlin 5746
10. Carl Edwards 5685
11. Kasey Kahne 5659
12. Brian Vickers 5568
CHASE FOR THE SPRINT CUP CUT-OFF
13. Kyle Busch 3920
14. Matt Kenseth 3895
15. Clint Bowyer 3805
16. David Reutimann 3764
17. Marcos Ambrose 3453