Relief for McBride, joy for Grother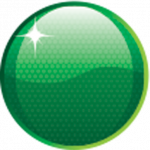 The Gillard Racing Karts pair of Hayden McBride and John Grother dominated the proceedings during the final day of action at the 2009 Australian CIK Karting Championship in Queensland today.
Originally scheduled to be contested at the Ipswich circuit, the final day of competition was moved to the nearby Toowoomba circuit after track conditions were deemed unsafe yesterday afternoon.
The surface began breaking up in the hot conditions this morning and racing was called to a halt early in the afternoon. After inspecting the track and considering all options, AKA officials consulted competitors and have decided to move the remaining heat races, pre-final and final to Toowoomba.
Throughout today's action McBride battled with tyre issues, believed to have been instigated by the condition of the Ipswich circuit yesterday, and finished well off the pace during the heat races.
Luckily for McBride he was able to take advantage of the second set of allocated Dunlop tyres and showed some strong pace to finish runner-up to Grother in both finals.
"It is a big relief to get through and win the championship," said McBride.
"My tyres were pretty much worn out after qualifying and the opening heat, I think due to the Ipswich track surface torturing them. I've never seen a track like we saw yesterday.
"Johnny done a great job again this weekend, he really had the pace on everyone."
McBride finished the four round championship on 249 points, 16 clear of Tyson Pearce in the runner-up spot.
Pearce's championship chase was all but over when he encountered an engine issue in the second heat race. The Omega pilot would eventually five points clear of Roberts in the standings.
2009 AUSTRALIAN CIK KARTING CHAMPIONSHIP
Final Championship Standings
Hayden McBride 249
Tyson Pearce 233
Simon Roberts 228
Ryan Gallagher 199
Peter Hollings 195
Damian Radosevic 178
Matthew Erdman 175
Mitchell Cunningham 165
John Grother 135
Matt Bailey 76
Steven Scoble 55
David Whitmore 49
Brendan Nelson 42
Anthony Vince 40
Matthew Waters 36
Jason Varley 33