Loeb tightens grip of World Rally title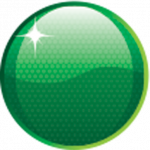 Citroen's Sébastien Loeb has extended his lead over World Rally Championship rival Mikko Hirvonen (BP Ford Abu Dhabi World Rally Team) to 30.2 seconds at the completion of the second leg of the final round of the series, Rally GB in Wales.
Hirvonen currently heads the championship by a single point, and whichever driver finishes highest on the leaderboard when the rally finishes in Cardiff tomorrow afternoon will claim the title.
Heavy rain overnight and early this morning ensured appalling conditions in the south Wales forests. The gravel tracks were coated with mud and standing water, while gale force winds and patchy fog increased the challenge for drivers and the hardy fans alike. Competitors tackled two loops of three speed tests in the Vale of Neath forests and the exposed Brecon Beacon moorland, covering 138.16km, before returning to Cardiff this evening for the final overnight halt.
Hirvonen closed the gap to 2.9 seconds after the day's opening stage, the Loeb hit back straight away taking 10 seconds in each of the next two tests to reach the midday service 25.0sec behind. The Finn was fastest through the afternoon pass of Rhondda, before ceding more valuable seconds to the Frenchman in the final two stages.
"I'm really happy, it was a very, very, good day – especially on the final two stages in the morning," said Loeb. "Early in the day I was able to build a good gap to Mikko, although this afternoon he was closer because the roads were muddier. But I've had a very good drive, made no mistakes and now here we are, with a good lead for tomorrow. Everything's perfect for the moment."
The final day of the 2009 WRC season is the shortest of the weekend but provides a sting in the tail. After leaving Cardiff at 07.10, drivers tackle two identical loops of two stages north-west of the city. There is no opportunity for service once they have left Cardiff, so competitors must tackle 79.84km of stages before the finish in the city at 14.35.
"Tomorrow is my last chance this year and I would like some luck," said Hirvonen. If I could ask for anything it would be rain, fog and difficult road conditions. They would give me the best chance of taking time back. The roads are different from today and I think they will be muddier, so that will help."