Frosty's fun in the Surfers' sun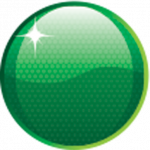 Mark Winterbottom has won the final race of the Nikon SuperGP weekend, winning Race 20, Part B in his Orrcon Steel Ford Performance Racing Falcon.
The Melbourne-based driver led from start-to-finish (just like the winner did in every race this weekend), beating the Toll Holden Racing Team's Garth Tander by 2.5 seconds.
It was Winterbottom's first race win for the year and his first round victory since Queensland Raceway last year – and he did it while he was still feeling the effects of tonsillitis.
"I got my last (needle) jab this morning by the doctor," he said.
THE FINAL RACE OF THE 2023 REPCO SUPERCARS CHAMPIONSHIP ON ONE OF THE WORLD'S BEST STREET CIRCUITS. GO ALL IN AT THE VAILO ADELAIDE 500, CLICK HERE TO BUY TICKETS
"This race was more of a mental battle than a physical one, so I just tried to push harder, but I was glad the race was over – if we had another one it would have been a strain."
For Tander, second place is generally not an option, but while his title rivals found different ways to lose points, the HRT man said he was happy to take the runners-up spot. And considering he was forced to use three gearboxes over the course of today's racing, he was glad to have significantly decreased Jamie Whincup and Will Davison's series points lead.
"If you'd told me that I'd finish third and second after qualifying 12th, I wouldn't have believed it," he said.
"Our car was very good all day. I told Mark on the podium that I wasn't going to pass him because knowing where the guys were behind me, I was very happy with second."
Tander now sits just under 300 points (equating two race wins) away from series leader Whincup. It will be tough for him to come back with six races remaining, but anything is possible …
Jim Beam Racing's James Courtney was third ahead of Fujitsu's Jason Bright and Steve Johnson.
Courtney said that his up and down weekend where things "turned to crap" on Saturday was all forgotten now.
"Considering Friday afternoon, we left here thinking we were going to have a good weekend but Saturday morning it all turned to crap. It even rained on me while I rode home yesterday so I don't think it could have got any worse," he said.
"I came here with a new frame of mind today. The track changed a lot over the weekend so we were two steps behind but I'm happy. I've got a surfboard, a bunch of points."
The start of the race was chaotic. From pole, Craig Lowndes made a meal of the start, and things didn't get better for him when he got to turn one. He ran into the back of Russell Ingall, spinning the Supercheap Commodore around.
With Ingall stranded in the middle of the chicane, Jason Bargwanna ploughed into the front of him and drivers dodged left and right to avoid the incident. The Safety Car was deployed and all drivers were ordered to form back into their starting positions as a large amount of competitors had gained an advantage from skipping over the chicane in the melee.
Ingall was soon out of the race after a couple of pit stops due to steering damage sustained. Lowndes was ordered to serve a drive-through penalty but fought back to 13th.
The only other major incident of the race came when Whincup clashed with Jason Bargwanna, spinning the Sprint Gas Commodore into the innocent Steven Richards. Whincup pressed on, Bargwanna and Richards were out on the spot.
Whincup eventually finished sixth thanks to a sterling drive from near the tail of the field. His title challenger Will Davison finished 10th, making the championship points gap 32 points.
The next round of the V8 Supercar Championship Series will be held at Phillip Island for the 'Island 300' on November 7-8.
1. Jamie Whincup 2605
2. Will Davison 2573
3. Garth Tander 2316
4. Craig Lowndes 2175
5. Mark Winterbottom 1862
6. Steven Johnson 1838
7. Rick Kelly 1658
8. Lee Holdsworth 1655
9. Russell Ingall 1586
10. James Courtney 1586