Ambrose to stay in MWR fold in 2010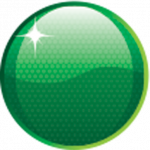 It was always a matter of when, not if, but JTG Daugherty Racing co-owner Tad Geschickter has confirmed that his Sprint Cup operation will continue its technical alliance with Michael Waltrip Racing next season.
Geschickter confirmed the news to reporters at Martinsville Speedway this weekend.
"Being a single-car team without a strong technical alliance is next to impossible," Geschickter told Bob Pockrass of SceneDaily.com.
"This one is working, so why fix it?"
It means that Australian NASCAR ace Marcos Ambrose, who was signed by Geschickter all the way back in 2006 in his first season in North America, will run alongside MWR 'stable-mates' David Reutimann and new recruit Martin Truex Jr in 2010.
Under the alliance, the #47 Sprint Cup team is housed and maintained within MWR's impressive facility in Cornelius, North Carolina. From an engineering point of view, it is the third full-time Sprint Cup team at MWR.
But JTG Daugherty Racing continues to maintain its own brand identity and sponsorship portfolio, which will boast the addition of Kleenex and Lance next year.
After a horror debut season in 2007, MWR has come on in leaps and bounds in 2009, with David Reutimann winning the prestigious Coca-Cola 600 in Charlotte in May and former Chase driver Truex Jr signing on to replace team co-owner Michael Waltrip in the #56 NAPA entry next season.
The team also won the 2009 NASCAR Camping World East Series title with Ryan Truex, younger brother of Martin.
Waltrip himself will run in a fourth part-time Sprint Cup entry next season, including the Daytona 500, a race he has won on two occasions.
The future of JTG Daugherty Racing's Nationwide Series program is not yet known, with those cars still housed in the Harrisburg, North Carolina facility that the team shares with the Wood Brothers.