Same approach for Meyers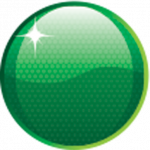 While he may be engaged in one of the closest battles for the World of Outlaws Championship in the series' 31-year history, Jason Meyers says that he isn't changing anything as he prepares for the $12,00 to win WoO Fest at the Lone Star Speedway in Texas this evening.
Meyers currently sits 18 points behind three-time and defending Champion Donny Schatz courtesy of a superb late season charge.
The Californian has finished eighth or better in 14 consecutive events, with 12 of those being Top-Five performances. He has won four times over that span aboard the GLR Investments KPC. His run began with the finale at Castrol Raceway in Edmonton on August 28, he gained points on Schatz in seven consecutive events to get as close as nine points prior to the two events at Williams Grove Speedway on October 3. The margin between the two had been less than 20 for the last month.
"The biggest thing in my opinion is not to change anything," explained Meyers recently.
"We got here doing what we do and now that we are this close, there is no reason to change anything. We'll do what got us here and hopefully that will carry us past and get us into the lead.
"A lot of it is honestly is based on our format and who gets some breaks here at the end. Both cars are running very well right now, Donny (Schatz) and our car. We'll just see who gets the breaks."
Meyers scored a career-best fourth-place finish at Lone Star Speedway earlier this season. The native of Clovis, California has made three career starts at the half-mile and is chasing his first win in the state of Texas. He has seven career Top-10 finishes in the Lone Star State.
"That's a pretty cool place, it's pretty wide open," said Meyers.
"It depends on what the weather is like as well. Usually it gets pretty slick there, but this time of year, who knows what you could get down there. We'll just to have wait and see.
"It's just one more race track that you have to go in and stay out of trouble and try to finish the best you can and hopefully you get the breaks with the pill draws."
The closest ever finish in World of Outlaws history was in 2001 when Danny Lasoski edged Mark Kinser by 30 markers.