Out with the old, in with the less old!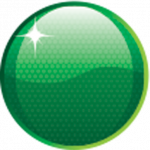 Dick Johnson has been forced to replace his Tru-Blue Falcon XD with his ultra-successful Ford Sierra RS500 after the XD struck engine problems on Thursday during the Pirtek Australian Legends at the Nikon Super GP.
The Sierra, owned by the Hilton family which has also supplied the A9X Torana of Bob Morris, was rushed to the circuit to replace the stricken XD.
The 1981 Bathurst 1000 winner Falcon will remain at the circuit on display for fans to get up close and personal with it.
Johnson's Sierra is a very worthy replacement, though. The famous Queenslander won two of his five Australian Touring Car Championships in the red Shell Sierras, dominating the majority of the 1988 and 1989 seasons.
With team-mate John Bowe, the pair also won the 1989 Bathurst 1000.