Martin sprains wrist in MINI shunt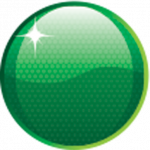 John Martin has sprained his wrist after a heavy shunt in today's MINI Challenge Series race at the Nikon SuperGP on the Gold Coast.
Martin was challenging race leader Chris Alajajian for the race lead on the final lap of the race when Martin ran wide at the second chicane, hit the tyre wall and bounced over into the concrete wall.
Martin's crew will attempt to fix the car for the race while Martin recovers from his injuries overnight.
Martin was meant to drive for Team Australia in the A1 Grand Prix at the circuit until the category failed to arrive for the event.
Alajajian went on to win the race from Paul Stokell, Ryan Hansford and Uber-Star driver Glenn Seton.
In the Australian Formula Ford Championship, only two 'green flag' race laps were contested due to a number of incidents. Mitch Evans led home Richie Stanaway in a Kiwi one-two. Ash Walsh was third.
The Aussie Racing Cars saw David Lawrence claim his third race win for the round, beating home Kyle Clews and Maurice Masini.