GRM in a race to fix its Commodores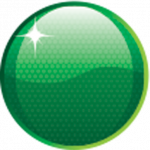 "Disaster happens in life. Man is dependant on how he responds to disaster."
That was the response when Speedcafe threw its voice recorder under Garry Rogers's mouth after both of his Valvoline Commodores were involved in the same incident at turn one in Race 1, Part A.
Lee Holdsworth ran wide and slammed the wall, only to be collected by team-mate Michael Caruso a few moments later.
Rogers was philosophical about the damage.
THE FINAL RACE OF THE 2023 REPCO SUPERCARS CHAMPIONSHIP ON ONE OF THE WORLD'S BEST STREET CIRCUITS. GO ALL IN AT THE VAILO ADELAIDE 500, CLICK HERE TO BUY TICKETS
"It wasn't good (the damage), and you could see just by the television that it wasn't pretty," he said.
"But I say this time and time again, I've got a tremendous bunch of blokes. These cars will be ready for the second race, no problem, but there's a lot of work."
The temporary circuit doesn't allow the team's trucks to be parked near the garages, so the GRM crew had to work quickly to get the required spares from the truck.
"We've got to go over to where the trucks are parked because you bring some parts over here but you don't bring enough to compensate for a crash like this," he said.
"We've had to send a bunch of blokes to go over and get the bits while the others stay here and work on the cars, but that will happen."
The wily team owner was happy with his driver's performance up until the accident.
"The lap times told you the story. They were doing a great job," he said.
"I think Lee lacked a bit of concentration, or whatever happened there, and then 'Robbo' (Caruso) comes around the corner and goes bang.
"We'll just try and do a better job in the next one."
One of the tricky issues with repairing the cars is the separate liveries of the GRM Commodores. For Bathurst, the team ran a special livery which was only meant to stay on the car for 'The Great Race.' According to Rogers, Valvoline liked the new scheme so much that they decided to keep it for the remainder of the year.
However, when both of them are involved in the same prang, the man with the sticker headache is Neville 'Brushes' Bolton. Brushes has worked with Rogers for 24 years, and this incident created a bit of a headache.
"Brushes doesn't come to all the rounds, but with these two liveries, we have brought him a long for a bit of a holiday!"