Final round of CIK heads to Ipswich Toowoomba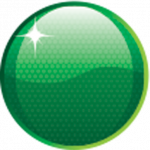 In a history making move AKA officials have been forced to change the venue for the final day of competition in the 2009 Australian CIK Championship in Queensland.
The decision was made to move from the Ipswich Kart Track to the Greer Park Raceway in nearby Toowoomba tomorrow, after officials deemed the racing surface at Ipswich unsafe for racing this afternoon.
The surface began breaking up in the hot conditions this morning and racing was called to a halt early this afternoon. After inspecting the track and considering all options, AKA officials consulted competitors and have decided to move the remaining heat races, pre-final and final in Toowoomba.
"You could see something happening yesterday after practice but it got un-raceable by the end of the opening round of heats," said Tyson Pearce, who sits second in the point standings.
"Moving the event to Toowoomba was the only decision that they could make, it certainly saves everyone having to travel and spend the extra money for just one day of racing to finish the championship."
Competitor safety was the key driver of the decision, options to 'patch' the circuit and continue racing were considered, however dismissed on the grounds of safety.
"It is the first time in known history of the AKA that a race meeting has been transferred like this," said Clerk of Course Chris Robinson.
"It is a very unfortunate situation but I think we have made the right decision and would sincerely like to thank everyone who has moved 'heaven and earth' to ensure this event continues."
Prior to the racing being suspended today, Queenslander John Grother set the pace during qualifying ahead of Gillard team-mate, and championship leader, Hayden McBride, CIK debutant Matthew Waters and South Australian Tyson Pearce. Grother also took out the first heat race.