Bright and Ingall: Qualifying war of words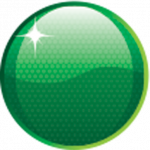 Jason Bright has fired back at Russell Ingall after the latter's verbal attack in yesterday's post-qualifying press conference.
Bright and Ingall clashed in the late stages of the session where the two cars ended up nose-to-nose.
Ingall later said in the press conference; "I thought about getting out and giving him a hand to find reverse. I was going to give him a clip around the ear while I was there as well!
"We'll sort it out. What goes around comes around. I was a bit casual coming into this meeting, so I needed something to fire me up. I'll get going tomorrow …"
THE FINAL RACE OF THE 2023 REPCO SUPERCARS CHAMPIONSHIP ON ONE OF THE WORLD'S BEST STREET CIRCUITS. GO ALL IN AT THE VAILO ADELAIDE 500, CLICK HERE TO BUY TICKETS
This morning, Bright told speedcafe.com.au that, in his opinion, Ingall shouldn't have been out on the circuit at the stage anyway.
"He's an angry old man,"
"I was locked up. I had no where to go. If he wasn't in front of me, I would have gone up the escape road.
"Realistically, he shouldn't have been out there. He'd already done his laps and he was just out there to get in people's way as far as I'm concerned. He got in my way the lap before.
"Given that he wasn't going to beat his third lap, I thought he would have got out of the way."
The top 10 shoot-out is currently taking place – complete grid to follow.