Loeb and Hirvonen neck and neck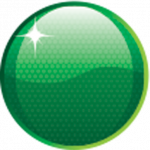 A thrilling opening day of the FIA World Rally Championship decider in Great Britain ended with Citroen's Sébastien Loeb heading BP Ford Abu Dhabi World Rally Team driver Mikko Hirvonen by just 5.3 seconds after 130km of competitive driving.
Hirvonen and co-driver Jarmo Lehtinen come into the final round in Wales just one-point ahead of Loeb and Daniel Elena.
Loeb won all of the morning's three special stages, before Hirvonen hit back in the afternoon to win stage #4, then the Frenchman took stage #5 and Hirvonen won the day's final speed test.
"I wasn't surprised by Mikko's pace. I knew he would be very quick because we know that on the gravel rallies, especially fast ones like this, he is really good," said Loeb. "I don't know why he was harder to catch this afternoon though; we just couldn't make the same difference we did in the morning. Maybe the ground was different; it was a bit cleaner, with some very hard stones and mud on top. It was very slippery and we couldn't find the grip. There's not much we can do to the car tonight to make the car any better. It feels fine. I still feel confident that I can win, but it's so close that it's very difficult to say who will be fastest tomorrow."
The leading duo virtually left the others in their wake, with third placed Petter Solberg (Citroen) over 40 seconds from the lead. Factory Citroen driver Dani Sordo is just 1.1 seconds behind in fourth.
"It wasn't a perfect morning but it wasn't a disaster either," said Hirvonen. "My driving was much better this afternoon and if I can keep that level tomorrow then I will be happy. I wanted to end the day in close contact with Loeb and I've achieved that. The weather forecast for tomorrow is bad and I think we're going to get rain, fog and high winds in the morning. If that's the case then I have to trust my pace notes and push hard. I'm not scared of making a mistake."
The six stages were split by a remote service which meant only limited spares could be carried and one of the victims was BP Ford Abu Dhabi driver Jari-Matti Latvala who broke a front-left drive shaft on the first stage of the day. As that was not a spare component carried inside the rally car, Latvala drove the rest of the day with rear-wheel-drive only.
The second leg is the longest of the rally. After leaving Cardiff at 07.10, drivers face two loops of three identical forest stages, before returning to the Welsh capital for the final overnight halt at 20.18.
Leaderboard after Day 1 – Rally Great Britain
1. S Loeb/D Elena Citroen C4 1hr 15min 22.1sec
2. M Hirvonen/J Lehtinen Ford Focus RS +0:05.3
3. P Solberg/P Mills Citroen C4 +0:40.5
4. D Sordo/M Marti Citroen C4 +0:41.6
5. S Ogier/J Ingrassia Citroen C4 +2:41.3
6. H Solberg/C Menkerud Ford Focus RS +2:50.1
7. M Wilson/S Martin Ford Focus RS +3:23.0
8. C Rautenbach/D Barritt Citroen C4 +4:54.6
9. J-M Latvala/M Anttila Ford Focus RS +6:50.1
10 E Brynildsen/D Giraudet Skoda Fabia
+7:52.0