Jarmo Lehtinen awarded Michael Park Trophy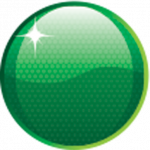 World Rally Championship points leading co-driver Jarmo Lehtinen from the BP Ford Abu Dhabi World Rally Championship Team has been awarded the fourth annual Michael Park 'Beef' trophy.
The announcement and presentation was made ahead of this weekend's final round of the WRC, Rally Great Britain in Cardiff where the Finns take a one-point lead over Citroen's Sebastien Loeb and Daniel Elena.
Along with Hirvonen, Lehtinen has scored four World Rally Championship wins in 2009, including victory at Repco Rally Australia in Northern NSW in September. Over the year the pair has scored ten podium finishes (from 11 events) and Lehtinen made his 100th WRC start in Australia and has been alongside Hirvonen since 2002.
A highly professional and charismatic co-driver, who is universally popular in the WRC community, and was greatly respected and admired by Michael Park as someone who continually demonstrated the true spirit of rallying. Jarmo and Mikko were team-mates in the Ford team with Michael and Markko Märtin in 2003.
The trophy is awarded annually in memory of the man known in rally circles as 'Beef', who died in a tragic accident during Wales Rally GB in 2005 while co-driving for his long-term partner Markko Märtin.
To perpetuate his memory a group of friends and colleagues commissioned the trophy. The bronze bust was created by French artist François Chevalier and has been donated to his wife, Marie, and children, William and Victoria.
Each season a smaller replica trophy is awarded to a WRC co-driver who has best demonstrated the overall qualities associated with Park during his career, taking into account overall performances, attitude, commitment and other specific actions or achievements.
The decision is made by a jury selected from the WRC community. In 2006 the inaugural trophy was presented to Daniel Elena from Monaco, in 2007 the trophy was awarded to Finland's Timo Rautiainen and in 2008 to Denis Giraudet of France.
Other co-drivers nominated for this year's Michael Park 'Beef' Trophy were Phil Mills (Great Britain), Julien Ingrassia (France), Marc Marti (Spain) and Jan Tomanek (Czech Republic).