Further changes in horror year at RCR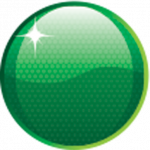 Richard Childress Racing has again shuffled its Sprint Cup crew chief line-up, outlining a horror season for the NASCAR powerhouse.
Having increased its roster to four Sprint Cup teams for 2009, RCR has announced new Crew Chiefs for Jeff Burton's #31 team and Casey Mears #07 team, effective after this weekend's race in Martinsville.
Todd Berrier will take over the crew chief duties of the #31 Caterpillar team of Burton while Doug Randolph assumes Berrier's duties on the #07 Jack Daniel's team with Mears.
Team Owner Richard Childress has confirmed that he will not revert to a 'start and park' situation to keep his team at four entries.
"I said previously that RCR would continue to adjust our team lineups in order to have the right personnel in place and this is the next step in that process," said Childress.
"Todd, Doug and Dan are all proven winners so the goal of these moves is to put them in the best situations to continue that success. I'm confident that making these changes now will be a benefit to the teams for the rest of this season as well as in preparing for 2010."
The team's highest-placed driver in the Sprint Cup standings is Clint Bowyer, who is surrounded by the newest of the operation's teams in the #33 garage and sits in a solid 15th position in the points.
But it has been a below-par year for the RCR team, who for the first time failed to get a driver in the Chase this year.
For Mears, who joined the RCR camp this season from Hendrick Motorsports, this represents his third crew chief for 2009.