D'Alberto the first casualty at Nikon SuperGP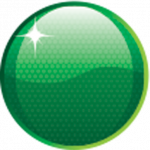 Tony D'Alberto was the first V8 Supercar casualty of at the Nikon SuperGP this weekend.
The Bottle-O Racing driver hit the tyre-lined concrete wall at the second chicane, damaging the front-end of his Commodore VE in the first practice session and
endeavoured to get the car out for the end of the second session.
D'Alberto was surprised at the size of the shunt which registered 6.5g on impact. The Melbourne-based driver was circumspect about the incident.
"I turned in, locked the brakes and hit the wall," he told speedcafe.com.au.
"I didn't think it was that big of a hit.
"It's very slippery out there. I was already committed to taking the corner and that was it, basically. There's just no where to go when you make a mistake here."
The green Commodore suffered no suspension damage in the accident.
The first session (Practice 1, Part A for the bottom 50 percent based on championship position) was topped by former Surfers street race winner Todd Kelly, followed by Jason Bright and Steven Richards. D'Alberto ended the session in seventh place.