Crowds down, but event GM is happy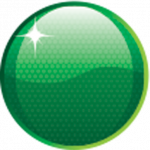 Compared to last year, crowds at the Nikon SuperGP have been down, but event General Manager Greg Hooton says that nothing too much should be read into the figures.
Friday's crowd was 48,284 in comparison to last year's crowd of 63,124 which is 23 percent less than 2008.
Hooton said that he remained positive about the coming days.
"All the indicators are there for a very good weekend result," he said.
"The positive feedback we are receiving from the hotels is very encouraging.
"Given the uncertainty of the event, people did not have a great amount of time to sort a four or five-day holiday on the Gold Coast, but the weekend is do-able and I believe that will be reflected in the next couple of days.
"The crowds loved the V8 Supercars and the Legends today as well as all the other on and off-track activities."
Queensland Premier Anna Bligh acknowledged that this year's race was always going to be hard to match previous season crowds.
"I understand that every major race and event this year has seen numbers down a little bit because of the global financial crisis," the Premier said.
"(A) 20 per cent (decrease in attendance) in these current circumstances I think is a great outcome.
"We expect to see nearly a quarter of a million people here; that's great for motor racing and it's great for the Gold Coast."