Sir Jack honoured at Day 1 of SuperGP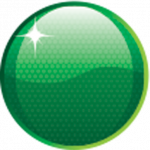 Sir Jack Brabham was inducted into the Gold Coast Sporting Hall of Fame today at the Nikon SuperGP.
The three-time Formula 1 world champion is celebrating the 50th anniversary since he won his first world title and is the SuperGP's number one ticket holder.
"Its quite an honour to be recognised by the Gold Coast Sporting Hall of Fame, my first championship was 50 years ago and its nice that those achievements are still being recognised today," he told the assembled media.
"The media interest and enquiry from the general public has been incredible and quite humbling really.
"I am really looking forward to Sunday, when Matthew will drive one of my cars for the first time in the tribute lap and recreation of the '59 championship."
Brabham's induction into Gold Coast Hall of Fame was one of the many features of the first day of track action at the SuperGP.
Qualifying for the Australian Formula Ford Championship saw Mitch Evans and Richie Stanaway steal the front row of the grid for tomorrow's first race.
David Lawrence was the standout in Aussie Racing Cars, qualifying on pole and winning Race 1 – the first race of the race weekend.
In MINI Challenge, Paul Stokell snatched pole from Nathan Caratti and guest drivers Glenn Seton and John Martin.