Webber's Bullish Brazil bonanza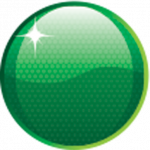 Mark Webber recorded his second victory of the season with a dominant win at Interlagos, Brazil, last weekend.
The Australian's triumph was, however, was somewhat overshadowed by Jenson Button, who secured his maiden World Championship with a hard-fought fifth place.
Button's points finish also wrapped up the constructor's title for Brawn GP in its debut season.
The Brit secured the title after his two rivals – Rubens Barrichello and Sebastian Vettel – finished eighth and fourth respectively.
The race's start was hectic, with a number of incidents paving the way for the final result. Webber was actually involved in the drama, coming in contact with Ferrari's Kimi Raikkonen as he defended his position.
Webber ran the first part of the race behind Barrichello, but jumped ahead in the pit stop shuffle.
From there, Webber was untouched at the front, despite begin shadowed by BMW's Robert Kubica – the team's first podium since the second round at Malaysia.
Barrichello ran in third place for the majority of the race until passed by outgoing champion Lewis Hamilton with 10 laps to go. To rub salt into his wounds, a puncture dropped Barrichello down to eighth place.
Vettel took fourth after a sterling drive from 16th on the grid after a disastrous qualifying session.
Mark Webber – first place
"Obviously we weren't good enough over the whole season to win any championships but we've done ourselves very proud as a team, as a unit," he said.
"I had a reasonable idea that I've had a pretty rough run here (at Interlagos). There have been lots of firsts this year and this is another one, in terms of getting a good result."
Robert Kubica – second place
"I had good pace, consistent," he said.
"I think I was a bit surprised about the slow pace from Rubens and Mark initially. I was able to keep up with them. We had a problem with the water temperature straightaway."
Lewis Hamilton – third place
"Today's been an extremely tough day, tough weekend, and today was a huge surprise to me," he said.
"I had no idea that we would even be able to get into the points. The team did a great job with the strategy but I was on a knife edge the whole way.
"I think there are still some improvements we need to make but to fight all the way up to third from 18th I think is a great job from all the team, so hugely thankful to them for the hard work, the good job they did."