V8 drivers support extra SuperGP miles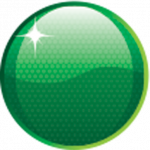 V8 Supercar drivers have backed the increase in race miles around the streets of Surfers Paradise this weekend after the collapse of the A1 Grand Prix category.
The V8 class has upped the total race miles from two 400km races to four 150km races, making it the event the second only to Bathurst in terms of race distance over a weekend.
Leading V8 drivers Steve Johnson and Steven Richards have supported the revised program, acknowledging that 600km over two days will be tough, but in the interest of the event, it is the best outcome possible.
"I think it's definitely going to make for a very busy weekend, but at the end of the day, 98 percent of the fans are there to see us on track anyway," Johnson said.
THE FINAL RACE OF THE 2023 REPCO SUPERCARS CHAMPIONSHIP ON ONE OF THE WORLD'S BEST STREET CIRCUITS. GO ALL IN AT THE VAILO ADELAIDE 500, CLICK HERE TO BUY TICKETS
"That's what they've come for, so for V8 Supercars to have the flexibility to do what we've done in the past few days and pump up the event, I guess it shows how we feel about the event.
"It really goes to show how important this event is for the Gold Coast. We'll go to any means to ensure that it keeps running and it keeps running successfully."
Ford Performance Racing driver Richards echoed Johnson's thoughts.
"The new format is going to be great for everyone, especially for the fans of V8 Supercar racing," said Richards.
"The more starts we do in a day always provides more entertainment, sometimes it may be to the detriment of the teams but in saying that we're in the entertainment game. The more excitement there is for the fans the more our sport grows.
"The 150km races are going to be tough because the track is traditionally one of the toughest that we go to when it comes to the brakes on the cars. It is because of this that your passing opportunities are limited after the first four or five laps, so you've really got to make the early laps in every race count."
The V8s will be on track for the first time on Friday with practice and qualifying. Saturday will see the top 10 shoot-out and the first of the two races before Sunday's final two races.