Trulli, Kovalainen, McLaren fined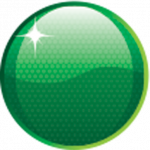 Stewards left the Interlagos circuit a fraction later than usual after a number of investigations and penalties thanks to a fraught start to the Brazilian Grand Prix last weekend.
Toyota's Jarno Trulli, McLaren and its driver Heikki Kovalainen were each handed significant financial penalties after separate incidents in the opening stages of the race.
On the first lap, Trulli and Force India's Adrian Sutil tangled as the Italian attempted a move on the German. After the stewards considered video evidence and telemetry data, they decided not to take any further action, labelling the coming together as a racing incident. However, Trulli was reprimanded and left the circuit US$10,000 lighter after 'failing to leave the track as required by the marshals immediately after the incident and aggressively confronting Sutil.'
With the Safety Car deployed for the Trulli/Sutil incident, there was action in pit lane. Kovalainen exited his pit too early, leaving with his fuel hose still attached to the car. Ferrari's Kimi Raikkonen, who was right behind the emerging McLaren, got a face fuel of fuel, which dangerously ignited.
McLaren was fined $50,000 for the unsafe pit stop release, while their Finnish driver was given a post-race drive-through penalty, dropping him from ninth to 12th.
An earlier Lap 1 incident between Kovalainen and Ferrari's Giancarlo Fisichella was deemed a racing incident.