Montoya philosophical after restart clash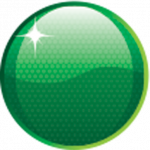 JUAN Pablo Montoya has been uncharacteristally philosophical after his chances in this year's Chase for the Sprint Cup were severely dented after a clash with Jeff Gordon at Lowe's Motor Speedway.
The former F1 ace turned NASCAR star with Earnhardt Ganassi Racing says to expect 10 perfect races in the Sprint Cup Series' playoff format is unrealistic.
"If you're expecting to have 10 clean races (in the Chase) then you're dreaming … it happens," said Montoya.
"We made the Chase and up until today we had four top five's in a row and what's bad about it, you know what I mean?"
Montoya has been a revelation in season 2009, consistently posting top five finishes aboard the Target entry of a team that most saw as in a steep decline at the start of the year following the merger of Teresa Earnhardt and Chip Ganassi's operations.
A clash with Mark Martin at a restart in Charlotte put an end to Montoya's day and dropped him from third to sixth in the Sprint Cup standings, but the usually fiery Columbian has been quick to praise his team's efforts in the fall out from the restart pile-up.
"Everybody on the team is doing such a good job," said Montoya.
"We even had a faster car than the No. 48 (Jimmie Johnson). So, it happens. It's one of those racing things that will happen and we've just got to move on."
Montoya pointed out that he saw Jeff Gordon as the main culprit in the restart melee.
"Well they all kind of went and then they checked up and I checked up and I don't know somebody didn't slow down and just ripped of the whole rear of the car," said Montoya.
"They all accelerated and they all checked up. Every time the No. 24 (Jeff Gordon) restarted it was the same thing. It is what it is and you've just got to move on."
The Sprint Cup Series races in Martinsville this weekend.