MINI rescues Martin's SuperGP weekend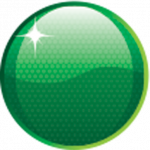 Australian A1 Grand Prix driver John Martin has bounced back from the disappointment of the 'A1 no-show' and will compete in the MINI Challenge Series this weekend.
The Queenslander will drive one of the Coopers Works machines around the 4.4km track as part of the series leading DecoRog team.
Martin joins an encouraging 17 car MINI field in the Nikon SuperGP support class.
Martin says that the chance to drive a MINI at Surfers Paradise is a good way to get over his A1GP blues.
"Obviously I am a bit disappointed that A1GP is not here, but it is a privilege to drive the MINI on the Gold Coast this weekend," he said.
"It is quite a late deal but here we are, have helmet, will race. It's very good."
The 2006 Australian Formula Ford champ's MINI Challenge debut will also be the first time that he competes in a tin-top race car.
"This is my first time in a tin-top, I have never raced anything with a roof before so that's pretty exciting in itself.
"I'm impressed with the field that I'm racing in too, some of the guys like (Paul) Stokell and (Grant) Denyer and (Glenn) Seton, they're all really good drivers who have proved themselves in tin-tops, touring cars and V8 Supercars."