Lorenzo's uphill title fight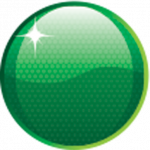 MotoGP title bid hit the skids at Phillip Island when he crashed at the opening corner of the Australian Motorcycle Grand Prix.
The Yamaha rider's clashed with Nicky Hayden's Ducati on the approach to the turn, with Lorenzo falling off, injuring a finger and his nose.
His non-finish result has dropped him 38 points adrift of team-mate Valentino Rossi with just two rounds remaining.
Lorenzo tried to take what little positives that were available from his disastrous Australian round.
"I made a good start but I was very close to Nicky and didn't expect him to brake so quickly, so I touched Nicky and I couldn't stay on the bike," said Lorenzo.
"My front brake broke and I couldn't brake on the corner. I had two options; to go straight or try to take the corner, I tried to take the corner but I didn't have a brake and the rear tyre didn't stay so I crashed. I have a little damage on my nose and finger, but it could be worse."
While the Spaniard will not rule himself out of the title fight, he admits it will be tough from here.
"It was difficult to win the world title, but I crashed," he said.
"The thing that's most important to me is my health, but now I'm a little less healthy!"