Legends save the day!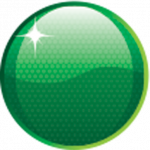 The Pirtek Australian Legends is being hailed as the perfect entertainment replacement for the A1 Grand Prix cars at the Nikon SuperGP this weekend.
Twelve hero muscle cars from the past will complete 'near' full speed demonstration laps of the 4.47km Gold Coast circuit, with some of Australia's best known drivers saddling up inside the cars that made them famous.
The idea behind the Pirtek Australian Legends is to about giving something back to ticket holders and fans in light of the demise of the A1GP category.
With only short notice, the cars that have been selected are all Queensland based, with half of them coming from David Bowden's private collection on the Sunshine Coast.
The cars come the 60s and 70s Muscle Car era of Australian motorsport and are some of the most admired and race pieces of race machinery in Australian motorsport history.
The vehicles are all 100 percent original race cars – most of them valued well in excess of $1 million a piece.
The cars include Allan Moffat's Mustang and GTHO Phase 3 Falcon, Norm Beechey's Monaro, Ian 'Pete' Geoghegan's Super Falcon, Kevin Bartlett Camaro, Dick Johnson's Tru-Blue and Greens-Tuf Falcons, Peter Brock's A9X Torana and 1987 VL Commodore, Jim Richards's JPS BMW 635 CSi, Barry Seton's Ford Capri and the A9X Torana of Bob Morris.
Some of the drivers steering the cars that they actually once raced include Johnson, Morris, Bartlett and Richards. Other drivers stepping into the Legends cars are Colin Bond, Glenn Seton, James Brock (son of Peter), Steve Johnson (son of Dick) and James Moffat (son of Allan).
1979 Australian Touring Car champion Morris will drive his old A9X Torana, which is own by Gold Coaster Gary Hinton and his family and is looking forward to the experience.
"It is going to be a fantastic event for the fans and for me personally it is a great way to celebrate 30 years since I won the Australian championship in 1979," said Morris.
"I am looking forward to being reunited with the Torana A9X I drove that year – it just seems like yesterday.
"Many touring car fans have never seen the old cars before so it will be something really special."
The Pirtek Australian Legends will be on track for 25 minutes over each of the four days, plus autograph sessions and opportunities for the fans to get up close and personal with the 12 muscle cars.