James Davison eyes 2010 Indy 500 start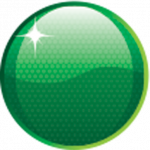 James Davison is eyeing a start in next year's Indianapolis 500.
After recently wrapping up second place in the Firestone Indy Lights title with Vision Racing, Davison will tackle the IndyCar feeder championship again next year with the Tony George-owned team, and is a chance to compete in a one-off ride in the Indy 500 – the greatest spectacle in motor racing.
The initial plan for Davison and the team was to raise the funds for the Melbourne-born driver to contest the main IndyCar Series, but with sponsorship revenue likely to fall short, the 23-year-old driver is keen to make his debut in the Indy 500 with a view to a full-time ride in the IndyCar Series in 2011.
Davison, the cousin of V8 Supercar drivers Alex and Will, told speedcafe.com.au that the love to make his IndyCar debut at the mecca of racing venues.
"TG (Tony George) would like to run me in a second Vision IndyCar but there just isn't the sponsorship around to enable teams to do what they would like," he said.
"With that said, he will run me again in the Lights car with the ambition to hit the ground running next year and win the championship.
"There is potential to do the 500 as a one off with the team. It all comes down to sponsorship dollars and TG is like any team owner now with the economy the way it is. But yes, I'd love to compete in the Indy 500."
While Davison is pinning his hopes on stepping up, he was proud to take second in this year's Indy Lights title.
"It was a great season with the team in its first year," he said.
"We had to develop the car through the year but to finish between the two Andretti Green cars in the championship was a very good effort by the entire team."
Before next year's championship, Davison is likely to return to Australian shores to watch the final round of the V8 Supercar Championship Series at Homebush in Sydney.