Island win signals Stoner's full fitness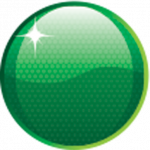 After missing three recent races of the MotoGP season due to an illness, doubt surrounded the ongoing form and commitment of Ducati rider Casey Stoner.
At Phillip Island, he put those doubts to rest.
The New South Wales native qualified on pole and held off a consistent challenge from Valentino Rossi to win his third-successive Australian Motorcycle Grand Prix.
The win has signalled his return to full fitness having struggled with his endurance and stamina over a race distance.
In his return to at Estoril two weeks ago, Stoner finished second before taking the Island win last week.
The 2007 champ's three-round spell on the sidelines has, obviously, been a major boon, and he says that he feels he can do the required job again.
"Physically, I was able to do the same from start to finish, and I was just really happy with the way everything was working," Stoner said.
"Especially with my body – every lap I kept going past the point where I used to just hit my wall. It made me smile, and I enjoyed each lap after that. It's very nice to be back here."
Stoner ran a special Sunday-only livery at Phillip Island, displaying a largely white look with the addition of the Australian flag.
"I thank Marlboro for allowing me to use this livery and to the team and everybody for supporting me," he said.
"To do three from three is a very nice way to end the year for me."