Ford tests new Fiesta S2000 WRC car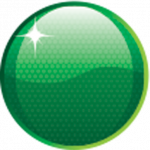 The new M-Sport designed and developed Ford Fiesta S2000 has successfully completed its first phase of preliminary asphalt and gravel tests in the UK.
Following initial systems checks on tarmac close to M-Sport's Cumbrian base with Matthew and Malcolm Wilson sharing the driving duties, the car has covered over 1200kms on gravel in Greystoke Forest with Matthew Wilson behind the wheel.
"Testing has gone really well so far with minimal problems, and each time I get in the car it is just getting better and better," said Matthew Wilson. "The general feeling is that, for a car that's come straight out of the box, it is absolutely awesome. I think that is has massive potential and it has been fantastic to drive so far."
The Fiesta S2000 will be taken to Ford's proving ground at Lommel, Belgium in November where it will undergo kinomatic and compliance testing at the company's state of the art facility.
This technology, also used to test Ford's road cars, will be used to assess the stiffness of the suspension and the centre of gravity of the Fiesta S2000.
Following the testing in Lommel the programme moves to Spain where the cars will undergo thorough trials on both gravel and tarmac.
"I am very happy with the way that the first phase of testing has gone," said M-Sport Technical Director Christian Loriaux.
"To be able to do 300kms per day is very good with a brand new car and a testament to the hard work that the designers and engineers have put in. It is very encouraging that we have already done all this mileage without any major problems."
The Fiesta S2000 is due for homologation in January 2010 and will be aimed at competitors in the WRC World Cup, IRC and national rally championships around the globe.