Button: I am the Champion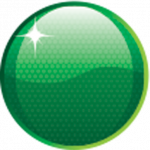 JENSON Button's first world title victory British driver after a hard-fought fight from 12th on the grid to fifth place in Brazil.
Having not led a lap of a Grand Prix since the seventh round of the title at Turkey, the Brawn GP driver wrapped up his first Driver's title, despite a lackluster second half of the year.
Button spoke to the world's media in Brazil after the race and was ecstatic to be able to call himself "world champion."
"It is more of a relief," he said.
"You feel ecstatic, all the bad memories and the good memories go through your mind, not just from this year but previous years in the sport. Especially this year you know, such a great start to the season, then the last races pretty stressful for me because pace was there, but for whatever problem in qualifying we struggled. It made it very difficult for me, but just because mentally that hurts when you can't get the best out of the car, but also I read too many papers and magazines and there were some negative comments.
"It's tough when you are a driver and you know that you are at the top of your game, but there has been a lot of good stuff written about us this year and so there should be.
"This team has done staggeringly well, what this team achieved this season after the winter we had is exception. I don't really think there has been a season like it in Formula 1. It's great to be sat here as world champion and I personally think I thoroughly deserve it. I've been best over 16 races and that is what world championships are. I am it. I am world champion. I am going to say that all night.
"This was my best race I've driven in my life, I know because of the emotion that's involved in it, but also because I knew what I had to do – I did it, and that is why I am sat up here as world champion. I am going to enjoy this moment very much. The people around me have been so supportive. I might have come across like I don't care about this in the past, but that was just me keeping a face. It shows a weakness if you show it is hurting or stressful, but I can say it now, it was very a tough few months and I needed the people around me, especially the team to fight for this.
"Today I didn't win the race but I did best I could with the car and it felt like a win to me.
"I am the world champion – I am not going to stop saying it!"
The final round of the world championship will be held at Abu Dhabi's inaugural Grand Prix on November 1.