Bezzy and Percat make guest Aussie starts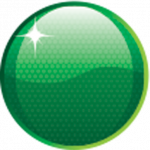 David Besnard and Nick Percat will compete in the Aussie Racing Cars support races at this weekend's Nikon SuperGP at Surfers Paradise.
Besnard, fresh from an outstanding display in the V8 Supercar endurances races with Garry Rogers Motorsport, will steer the car that Channel 7 commentator Neil Crompton was originally meant to steer. With the increased workload placed on Crompton due to the expansion of the V8 race format, Besnard will step into Crompton's ride in the Toyota Aurion-inspired Aussie Car.
Besnard has experience in the pint-sized class having raced a few seasons ago at the Clipsal 500.
Crompton was disappointed that he could not fulfil his role this weekend.
"I am disappointed that I am not having a drive as I really enjoy the car on the Gold Coast circuit, the timing is just too tight for me to jump out of the car and get back to the OB (outside broadcast) unit to call the V8 race in reasonable time," said Crompton.
"I am sure Bezzy will be pretty fired up and on the pace when he gets in to the car after doing such a great job at Bathurst."
Percat is also making a one-off appearance in the category. Having recently claimed the Australian Formula Ford Championship, Percat is in for a busy SuperGP weekend. He will drive in both the Aussie cars and the final round of the Formula Ford title.
Percat is keen to get extra track street track time ahead of 2010, which is likely to be consist of more streets racing.
"There' a good little car and I'm looking forward to get back into it.
"For me, it's about getting miles around street track because with what I want to do in the future, that is really going to help me.
"I'm pretty pumped to do both classes. Thursday's going to be pretty tough, getting used to driving the Aussie car again and then jumping straight out of that and into the Formula Ford. It will be something new for me.
"Last time I've done something like this is back in the karting days when I'd jump from Js to Clubman!"
Due to the cancellation of the A1 Grand Prix category, Besnard, Percat and the rest of the Aussie Racing Cars field have been granted an extra race for its weekend schedule, making four races in total.