Bargwanna Motorsport adds another MINI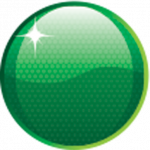 The ROCK Energy Drinks Bargwanna Motorsport team has upped the ante and will enter three cars at this weekend's MINI Challenge class at this weekend's Nikon SuperGP at Surfers Paradise.
Regular team drivers Scott Bargwanna and BJ Cook will be joined by 18-year-old series debutant Sean Carter.
Carter, a regular in the Victorian state Porsche 944 class, is looking forward to his national racing debut.
"This is a fabulous opportunity I have and I intend to make the most of it," Carter said.
"Originally, we were looking toward MINI Challenge for next year, but this came up and I jumped at the chance!
"I won't say it's not daunting to consider Surfers as my first National Class race – because it is! I have nothing to prove this weekend and will just use it for the experience, the last thing I want to do is bin the car."
Carter will compete with support from Plan4Growth, Bell Helmets and Revolution Racegear.
Paul Stokell currently leads the MINI Challenge Series ahead of Grant Denyer and Scott Bargwanna who is 72 points behind Denyer.