Winning debut for Sera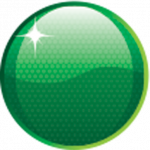 It is no surprise to know that James Sera won a round of the All Stars Series in Victoria, however, it wasn't either an Arrow or a Monaco that he has become accustomed to throughout his 20-year career.
After purchasing a fifty percent share in Azzurro Karts Australia from Steve Petrakis recently, Sera made his racing debut aboard the Australian-made chassis at Puckapunyal where he continued his winning style.
"It was a really strange weekend, my main focus was purely to test the Azzurro kart in race conditions rather than get an outright result," said Sera.
"It felt as though I was changing a million things in between every race and the kart just kept getting faster."
Not only did Sera win the Clubman Light category but he also took the challenge to the dominant Kosmic chassis in the Leopard Light category. Unfortunately for Sera though he was later disqualified due to a minor engine irregularity.
"The Kosmic karts have really been the ones to beat in Leopard Light over the past few years so it was great to be able to prove the Azzurro kart could match them," said Sera.
Sera's involvement in Azzurro Karts Australia also means that for the first time in ten years he is able to combine his passion for karting with a full-time occupation. He and Petrakis are in the final stages of setting up their shopfront in Clayton, Melbourne.