Johnson poised for title #4 after Charlotte win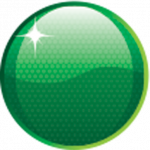 JIMMIE Johnson is one step closer to a record-breaking fourth straight NASCAR Sprint Cup Series title after taking out the NASCAR Banking 500 on Saturday night US time at Lowe's Motor Speedway in Charlotte, North Carolina.
The win sees Johnson stretch his points advantage over Hendrick team-mate Mark Martin to 90 points with five races remaining.
Johnson's victory is also further evidence of his clear domination of the Chase play-off system, seemingly able to cruise into the final phase of the season before stepping it up a notch for the final 10 races of each season.
Johnson drove away from the field after dicing with teammate Jeff Gordon in the closing laps of the 334-lap race.
It was Johnson's sixth win at Lowe's Motor Speedway and put him another step closer to a fourth consecutive championship, which would be a first in NASCAR history.
Trailing Johnson at the finish line were Matt Kenseth, with his best finish since winning at Auto Club Speedway in February, Kasey Kahne, Gordon, Joey Logano, Clint Bowyer, Casey Mears, Kyle Busch, Martin Truex and Kurt Busch.
Martin had his worst night of the Chase thus far after accidentally hitting the rear of Juan Pablo Montoya's car on a restart. The accident ended Montoya's streak of top-five finishes at four, and relegated Martin to a 17th-place finish. Montoya didn't fare so well. He wound up 35th.
Aussie Marcos Ambrose seemed to be on the verge of a standout performance in the early stages before engine problems hampered his night.
After qualifying in 13th position and posting the seventh fastest time in final practice at the 1.5-mile oval, Ambrose finished in 22nd place as the first car a lap down after making a strong start to the 500-mile race.
Clearly frustrated, the race saw the return of the Toyota engine problems that cast a shadow over his first half of Ambrose's season.