Franchitti victory for late friend Moore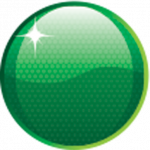 NEW IndyCar Series champion Dario Franchitti is still enjoying his second championship win after pipping Aussie ace Ryan Briscoe in the season finale in Miami two weeks ago.
The series win is the sweetest yet for the Scotsman, who lost the 1999 CART title on a tie-breaker to Juan Pablo Montoya and had his 2007 IndyCar title win clouded by speculation surrounding his impending switch to NASCAR.
Having reverted back to open-wheel competition this year after his ill-fated switch to NASCAR with Chip Ganassi's operation in late 2007, the Target team driver admitted that his first thoughts were of late friend Greg Moore after his win at Homestead-Miami Speedway.
Moore lost his life in a horrific crash at the 1999 season finale in Fontana, California, where Franchitti and Montoya finished the season on equal points, with the title going the way of Montoya as a result of his superior victory tally.
"On the cool-down lap, I was thinking of my buddy Greg (Moore)," said Franchitti.
"I was in a championship fight 10 years ago, but it didn't matter because we lost him. This one is for him."
Franchitti's win at Homestead came by virtue of superior fuel strategy, with the popular driver and his #10 Crew Chief Chris Simmons outsmarting Briscoe and Ganassi team-mate Scott Dixon to come home in front and take both the race win and title.
It was a scintillating finale for the IndyCar Series, with Franchitti, Briscoe and Dixon all so close on points entering the Florida event that it was a 'winner take all' points scenario.
Briscoe admitted that he saw Dixon as the biggest threat in the late stages of the race on the 1.5-mile oval when he pitted for a splash of fuel in the last stages of the race.
"Dario has been great all year long, so congrats to him, but this hurts," said Briscoe.
"I thought it was going to be between me and Scott (Dixon), definitely. I guess the 10 car (Franchitti) had the advantage."
"It's pretty frustrating because it was one of the best races I've ever run. I just hate it that it came down to fuel strategy, but it's a whole championship."