Family to take Adams' priority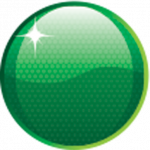 After 14 years competing at the highest level of the sport Australian Leigh Adams announced prior to this weekend's Polish Grand Prix at Bydgoszcz that the event would be his last at the elite level.
Adams cited that it was time for his career to take a back seat to allow him to concentrate on his growing family, wife Kylie, son Declyn (11) and daughter Casey (7).
"That is a big factor, I've got to start concentrating on that," said Adams.
"I've done a pretty hard schedule for maybe the past ten or more years, running 110 plus meetings a year, but Declyn's in secondary school now, it's a pretty full-on lifestyle I can tell you.
"It's time to look for them and wind it back a bit."
After this weekend's event, where fellow Australian Jason Crump secured his third world crown, Adams finished up outside of the top eight which would have secured him a ticket to the 2010 series.

His past record might have made him a contender for a wild-card, but Adams has opted to call time on his GP career.
"This is it," says Leigh. "I still feel as though I can put a lot into it, but to run 11 rounds and be consistent is very tough.
"I don't want to be in there making numbers up, I want to be there pushing for the World Championship.
"Obviously this year has been ultra-disappointing, it would have been nice to have bowed out in a better fashion, but the time has come to let the young 'uns take over.
"I've realised I'm not going to be World Champion. That's a difficult thing to come to terms with, but then you look at all the good. "
Adams said he had no plans to stop league racing, and hoped to be back with Swindon in the British Elite League, and Leszno in the Polish Extraleague in 2010. His best two Grand Prix seasons were 2007, when he finished runner-up to Nicki Pedersen, and 2005 when he was third behind Tony Rickardsson and Jason Crump.