Crump wins third World Championship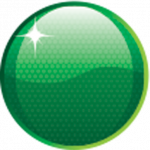 Jason Crump has re-written the record books by becoming the first Australian rider to win three World Championships in Poland overnight.
Crump overcome a painful arm injury that required a skin graft last month to secure his third crown in six years at the final FIM Grand Prix of 2009 in Bydgoszcz.
The 34-year-old Aussie star went into the meeting requiring eight points on the night to take the crown, and that was trimmed to six when his main challenger and local hero Tomasz Gollob finished third in Heat 12.
Crump had already gained five points from his first three rides, so only needed a point in Heat 13. He completed the job in style by winning the race after a jet-propelled start from the outside gate left Nicki Pedersen trailing in his wake.
"Five weeks ago I thought my season was over after my crash at Belle Vue, but a fantastic team of people have got me back on track and I have to thank them all," said Crump, who won three of this year's 11 events.
"The first half of the season went like clockwork, but I messed up a little in the second half when I became a speedway rider rather than a speedway racer.
"The injury never helped but things came good at the end and it was pretty special to win Heat 13 when I only needed a point. It's an awesome feeling to be World Champion again."
Crump is one of only four riders to have secured the top prize on the world stage. Australia's other World Speedway Champions are Lionel Van Praag (1936), Bluey Wilkinson (1938) and Jack Young (1951/1952).