Midseason points bonus for Outlaws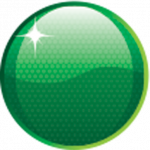 Competitors in the 2010 World of Outlaws Sprint Car Series will have an extra boinus throughout the year with the announcement of a Mid season points bonus courtesy of the Goodyear Tire & Rubber Company.
Announced in conjunction with the company announcing it has entered into a multiyear agreement to become the Official Tyre supplier to the world's most prestigious Sprint Car racing series.
In addition to a certificate program that will allow drivers competing with the World of Outlaws to earn free tires, Goodyear will post a $55,000 midseason point fund that will be distributed at the conclusion of the Don Martin Memorial Silver Cup Twins in July at Lernerville Speedway each year.
Beginning with the 2010 Florida DIRTcar Nationals in February, World of Outlaws Sprint Car Series competitors will be required to race with Goodyears on the left rear and right rear wheel positions.
The World of Outlaws Sprint Car Series will be promoted through a variety of Goodyear Racing promotional programs, including the presence of the Goodyear Blimp at key World of Outlaws events.
"Goodyear recognizes Sprint Car racing as one of the elite forms of motorsports," said Justin Fantozzi, Goodyear's Marketing Manager of Global Race Tires.
"We have a strong history with the World of Outlaws Sprint Car Series. Our tires have carried drivers to 19 championships in the 30-year history of 'The Greatest Show on Dirt.' We look forward to building on that tradition in 2010."
Between now and the end of the 2009 season, World of Outlaws officials will work with teams and tracks to identify the compounds and construction that best suit Sprint Car racing, continuing the direction set three years ago with the introduction of the first specific right rear tire in the history of the Series. Multiple compounds will be coupled with stiffer construction in order to achieve objectives of reducing traction, increasing maneuverability and creating even greater racing for Sprint Car fans from coast to coast.
"Goodyear is making a significant investment in Sprint Car racing through this partnership with the World of Outlaws," said World Racing Group CEO Brian Carter.
"Goodyear is committed to providing teams with world class tires that will produce the best possible racing, while also adding major promotional support through various marketing initiatives."