Love is in the Pro Stock air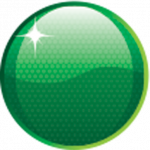 Love is in the air in the NHRA, with Pro Stock Motorcycle star Matt Smith, marrying fellow rider Angie McBride in North Carolina over the weekend.
Smith, rider of the Nitro Fish Ultimate Gear Suzuki Pro Stock Motorcycle married McBride – who currently campaigns a Buell Pro Stock Motorcycle at select events with a view to a full 2010 season – at the Proximity Hotel in North Carolina seven years after meeting through racing.
"It was fabulous," said McBride, "but I'm glad it's over.
"It was the day that I dreamed of and more. Ten months of planning came together, and it was over in six hours. It was a fabulous thing."
The pair will now head on their honeymoon, which Smith has kept secret from his bride.
"We're going on our honeymoon after the season is over and after the banquet in California," said Smith.
"I know where we're going, but she doesn't. It's going to be a surprise.
"Angie will race again next year, but I'm going to focus on the Nitro Fish/DSR Suzuki for the last two races of the season.
"As a team, we want to win, so we're really going to try to focus on that. We're just going to do the best we can and try to finalize everything for next year."