DRAG Ltd appoints Executive Chairman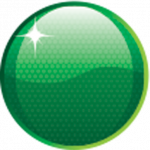 Willowbank Raceway identity Paul Casos has been appointed as Executive Chairman of DRAG Ltd – the company at the steering wheel of the ANDRA Pro Series.

Casos has been vice president of Willowbank Raceway since 2003 after joining the Ipswich facility's Management Committee in 2002, and is also the Chairman of the Finance and Facilities Committee.

Willowbank Raceway Managing Director Steve Bettes said he couldn't be happier to have one of the track's own appointed to this new position to take the sport of drag racing further into the future.

"I have known Paul a long time and he continues to demonstrate his commitment to our sport, so I couldn't be happier to see the sport recognise him with this appointment," said Bettes.

DRAG Ltd and the ANDRA Pro Series have been in the spotlight lately with a new live and Television product on ONE HD.

"For a long time the Sport of Drag Racing has had great potential and now that potential is being recognised by the people that count and that includes the racefans, the racers, the sponsors and television … we have an exciting future ahead of us" said Casos

Casos has a long and diverse professional history including executive roles in community organisations, events and programs, locally and internationally, with his introduction to drag racing coming in 1966 when he accompanied his father Jim and brother Bruce to Surfers Paradise to witness the drag-fest of that year.