Down to the wire for Crump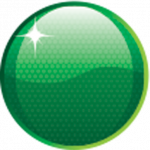 As the World Speedway Championship heads into its final event in Poland this weekend the pressure is on Australian Jason Crump.
Six weeks ago it appeared as through the two-time Champion was unstoppable on his way to title number three, however, a crash in Belle Vue's Elite League clash with Ipswich on September 14 changed all of that.
Crump needed a four-hour operation and skin grafts to repair burns to his upper left arm severely hampering his hopes of scoring well at the Italian SGP in Terenzano last month, where the he rode through the pain barrier to bag four points.
However, with Tomasz Gollob notching a massive 23 points that night, the Polish star is just 17 behind Crump, while Russian hotshot Emil Sayfutdinov trails him by 19. Although it will take a spectacular performance to overhaul the two-time Aussie champion, he is full aware that the feat is not beyond his two rivals.
"This injury has really thrown the cat amongst the pigeons. I had a good lead for most of the season and was hoping to wrap the championship up by the second last round, but this injury has changed everything," said Crump.
"The World Championship will be decided this weekend and I will be doing all I possibly can to win the title."
The 34-year-old feels ready to get back on a bike after his much-needed three week break.
"I will be doing some practice today to see how it all goes and then focusing and preparing myself for Saturday night," added Crump.
"My bikes are ready, the team is ready and this will be my last stand. Whatever the outcome, I know I will have given it my best shot."
Adding further pressure is the fact that Sayfutdinov rides for Bydgoszcz in the Polish Ekstraliga and Gollob called it his home track for 15 years. So Crump knows he will have to be on top of his game in the Polonia Stadium to complete a hat-trick of world titles.
If successful in his quest to claim his third World Championship Crump will become the first Australian to secure three titles. The only other Australian to have secured two championships is Jack Young in 1951 and 1952.